Whidbey Island Fundraiser for the Essential Needs Program Meets Its Goal
Keep our neighbors housed • keep them working • help them through emergency
Many Whidbey neighbors and friends are struggling from the impacts of the continued pandemic. Goosefoot and the Whidbey Community Foundation raised funds for the Whidbey Island Essential Needs Program, with a collective community goal of $100,000 by July 15 to provide direct relief to Whidbey households.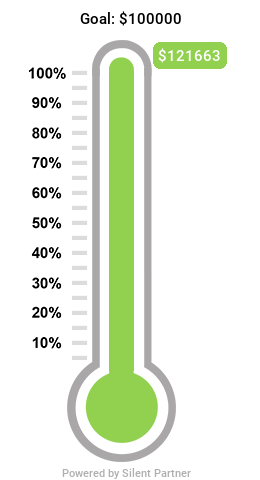 Thanks to everyone who has donated, rounded up at the Goose, and helped spread the word, we have surpassed our goal!
Thanks to everyone who donated directly or rounded up at the Goose, we raised a total of $121,663.
Every dollar raised goes to help Whidbey Island residents.
Together we can make a difference!
How will my donation help?
Your donations help fill gaps for Whidbey Island households that aren't met through existing funding streams.
Examples of direct assistance include:
child care subsidies
utilities
rental assistance
aid to maintain employment
one-time extraordinary expenses
All too often residents face emergency needs where no existing assistance is available. This might be a senior living on fixed income who needs a water heater replaced or a family moving out of shelter to a permanent housing situation but they do not have a bed or any furniture and household goods.
"We're grateful to live in a community where people not only recognize wen people are in need, they step up to help!"

Lisa Clark, Island County Opportunity Council
About the Opportunity Council Island County Service Center
The Opportunity Council is a private, nonprofit human services organization that acts as a catalyst for positive change in the community and the lives of the people it serves. Its role is to create awareness of the needs of low-income people, engage the community in responding to those needs, and promote institutional sensitivity. The Opportunity Council provides direct services, including information, education, and access to resources to assist low-income and disadvantaged persons in developing and maintaining self-reliance.
Working closely with Island County Human Services and nonprofits on the island, Opportunity Council of Island County administers programs including: information & referral for basic needs, family services & homeless intervention, energy assistance, housing and medical services, and weatherization & home repair.